An oldie, but it's sorta holiday-themed... :D
Title:
Arabain Coffee.
Artist:
fenderlove
Medium: Drawing and colouring in Photoshop CS3.
Rating: PG-13 for bare chestage and slightly covered boy-bits.
Summary: This is a piece from the same series as my Spike/Fred
Pas de Deux: Adagio (Dance of the Sugar Plum Fairy)
. It is also named after one of the dances from
The Nutcracker
. Eventually, I'd like to do all the dances. :D
Preview: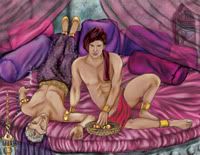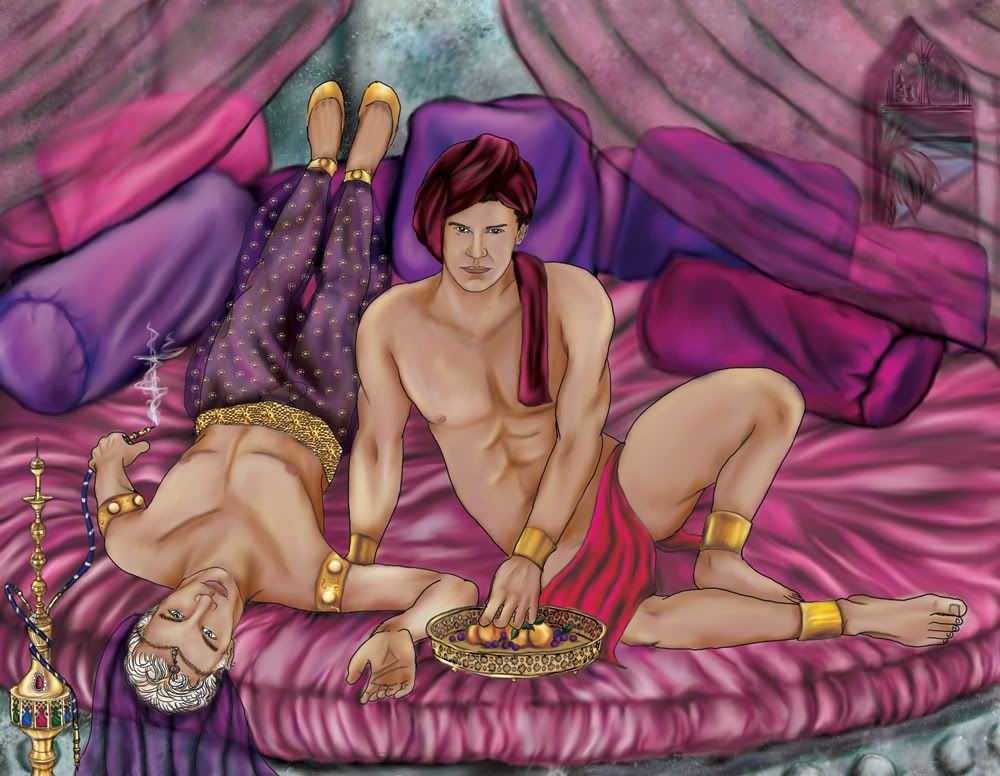 x-posted at
darker_spike
, my journal, and
nekid_spike
.